Summer is here, but that means the countdown is on until school starts up again in the fall! I started a laid back homeschool routine with my 4-year-old this past winter, but will start a fuller and more regular curriculum when school would be starting back up. I've looked around for the best homeschool curriculum for preschoolers, so now I've compiled them for you to consider as well!
One of the great aspects of homeschooling is all the options you have to tailor the lesson structures to fit your child! It's important to know the differences so that you can pick the best method for your family. Let's quickly go over these seven learning styles to help in choosing the perfect method for your kiddo.
This post contains affiliate links. I may make a commission through any purchases made through these links, at no extra cost to you.
The Seven Homeschooling Methods
Classical
This is considered one of the most prestigious forms of homeschooling. There is a big focus on Great Books and the lessons are pulled directly from the historical significance of each book in the reading plan.
Unschooling
There is no formal education or testing with unschooling, so you don't need a curriculum; you just live life and learn along the way. This is the least structured of all the methods, but requires that parents be ready to teach whenever a relevant lesson presents itself.
Charlotte Mason
Highly effective but still child-led, this method combines the literature aspect of Classical, the thematic studies of Units, with the Unschooling method of learning as you find teachable moments. It has a great blend of structure and flexibility, with a strong emphasis on nature and abs exploration!
Traditional/School-at-Home
If you want the experience to resemble going to school as closely as possible, that is traditional homeschooling. It's the most involved and often more expensive. The trade-off is that all the curriculum is laid out clearly for you to follow, and you know they are covering all the same information.
Eclectic
This is the most popular method, as it combines structure and flexibility. It plays more directly into the interests of each child, while still covering the more formal parts of education. Eclectic homeschoolers often cherry pick from the other methods to find what works best for each child and subject.
Montessori
This method has a strong emphasis on creating a learning-friendly environment for kids and allowing kids to discover lessons on their own. It allows for a high degree of individuality in the way each child learns.
Unit Studies
There are central topics and you focus on different sub topics to learn math, science, history, etc. Unit studies are great for teaching multiple aged kids because you can cover the same overall theme and then have specific school tasks that are suited for each level of learning.
Especially with preschoolers, there needs to be a balance between play-like learning with more structured lessons. So, many of these do not strictly adhere to a specific method for the preschool levels. As kids get older, you will find some of the curricula listed follow more closely to one over another. I will note within the list whether a program leans toward one of the methods above others, if applicable!
OK, now that we know what to look for, here's a list of the best homeschool curriculum for preschoolers!
YOU MAY ALSO LIKE: Combining Structure and Play
Playing Preschool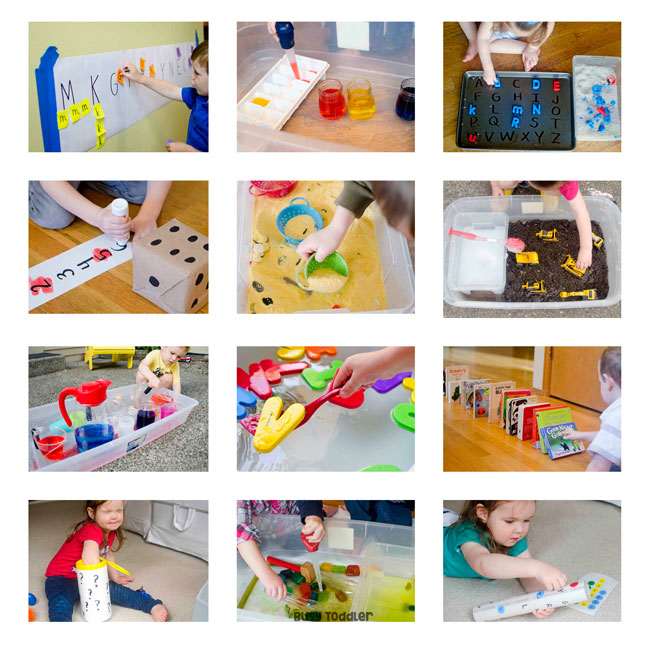 This program from Busy Toddler is perfect for the busy parent! It's jam-packed with ways to teach your kiddos, and laid out is a very easy-to-follow way. Playing Preschool has two years worth of lessons with each broken into 19 thematic units. The best part about this program is it's play-based– no boring "work" feeling for energetic little 4 year olds!
Some other reasons to love this program: It only requires about 45 minutes a day, which is honestly the best way to do schooling this young. It builds on the main concepts that kids will encounter throughout school years, so it sets up a wonderful foundation. AND it won't break the bank! Most activities only require items you already have around the house.
Moving Beyond the Page
I love the concept behind this curriculum, and you'll quickly see why! There is a strong focus on critical and creative thinking as they work to take your child beyond simply memorizing information, and into a deeper understanding of it. They work the state and national schooling standards into project-based activities that put lessons into real life situations!
The lessons are broken into units to make this interdisciplinary curriculum easy for kids to learn big concepts in manageable ways. It's a wonderful way to encourage kids to really use their brains rather than just repeat what they're being told. Moving Beyond the Page is mostly intended for gifted students, but can be used by anyone as long as you get the correct age category!
All About Learning Press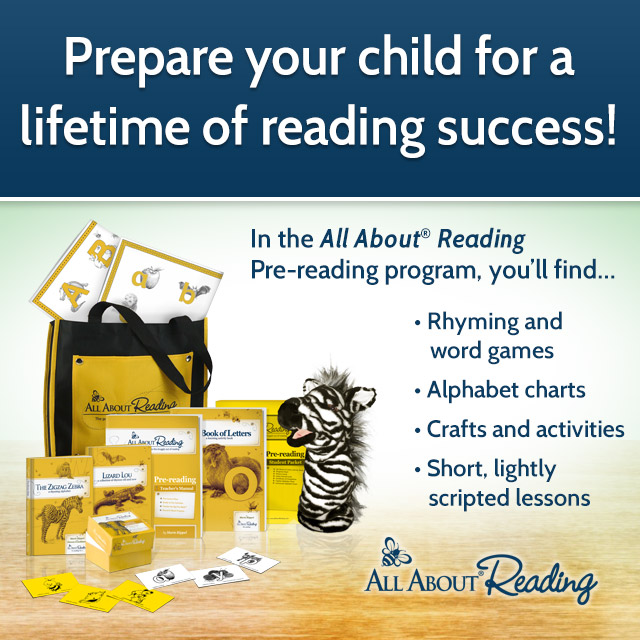 This curriculum is incredible for teaching your kiddos to read or spell. Starting with a pre-reading program and going all the way up to level four, All About Learning Press gives you all the tools to raise children who not only CAN read well, but LOVE to read also.
All About Learning Press uses an approach to reading called Orton-Gillingham, which focuses on breaking words down and focusing on the individual letters/sounds and how they all work together. This style of teaching has been extremely effective for kids with dyslexia, so whether your little learner seems to be a strong natural reader or could use some extra help, this program will work for you.
ABCMouse.com
This is the best online-based homeschool curriculum for preschoolers out there. A trusted resource, ABCmouse.com
provides a full curriculum for your kids to work through by basically just playing! The activities are designed to be a lot of fun for kids, while still teaching them all the skills they need along the way.
You can take these lessons anywhere you have access to the internet (which, these days, is everywhere!), and you don't have to worry about whether or not their leaning or just playing mindlessly. ABCMouse.com is designed with education in mind! And here's another great deal for you– you can try it out for a whole month for FREE! What better way is there to see if it's all its cracked up to be?
BookShark
This is a great literature based homeschool curriculum for preschoolers! I love the idea of teaching our kids through reading, especially at this young age. Even before considering education, I can't tell you how many times my daughter would ask a question about the book we were reading, sending us into a spiral of learning.
The programs at BookShark have larger packages to thoroughly cover each subject as kids get older, but for preschool they stick to one all-subject study package. With 25 classic books covering a huge range of topics, your little ones can learn everything needed to prepare for Kindergarten through story time!
Hooked on Phonics
This homeschool program doesn't cover all subjects, but rather helps your kiddo learn the valuable skill of reading! It can feel like a daunting task, but since reading is quite literally the foundation for almost everything else we learn, it's extremely important. That's why using a trusted resource like Hooked on Phonics is the way to go.
The techniques used in their learning kits appeal to visual, auditory, and experience-based learners, so whatever works best for your child will be found in this curriculum. AND here's something to really get excited about: You can try the first month of Hooked on Phonics for just $1!
123Homeschool4Me
This website is a great resource for printables you can use in your homeschooling endeavors. There are thousands of FREE worksheets to print out and use for your kiddo, but there are some paid ones that are more detailed as well.
Using printables like this can be a great option if you mostly want your child to learn through experiences/play, but want to add on some educational worksheets for them as well. The nice thing is at this age, the worksheets are very fun for kids to do! No having to fight them to complete their homework (yet lol).
YOU MAY ALSO LIKE : The Best Preschool Worksheet Printables
The Critical Thinking Co.
This one from The Critical Thinking Co. takes a more Classical approach to learning. For the preschool program, they offer extensive workbooks that teaches critical thinking at a level that is easier to understand for little minds. It's a great homeschool curriculum to consider for preschoolers!
Montessori Services
Since the Montessori method focuses more on creating the right environment than having an actual curriculum, Montessori Services isn't a program. Instead, it has a TON of products and resources that you can use for your Montessori style setup. Seriously, even if you don't do a full on Montessori method, Montessori Services has some really really cool stuff.
The wide variety of items you can get from them go from carved wooden animals from Kenya, all the way to a real butterfly garden! They also have something that I found to be really interesting; rather than only having the option of flashcards to learn words, you can get a set with 100 different miniature objects to use as "Language Object Starters". So many other cool items to add to your collection on this site!
ShillerLearning
Math can be an especially difficult subject for kids, but ShillerLearning gives you the resources you need for it to make sense to them! They take a Montessori-based approach with manipulatives and lesson plans that focus on each individual child's strengths. There's nothing better than seeing that "aha" moment when figuring out a math concept they didn't understand!
ShillerLearning is making it easier than ever to get your kiddos excited for math. If you sign up through this site, or use the code THEGC, you can get 5% off every order! And if you have older learners in the house, or want to save it for later, they are also giving away a FREE Digital Fractions kit if you order before September 30, 2020.
Timberdoodle
Timberdoodle is a great program for covering STEM focused learning. They have tons of options for hands-on activities that involve some engineering and critical thinking. This curriculum goes so far beyond the typical workbooks and listed activities. You get a ton of items including puzzles, games, experiments, building blocks, molding dough, and so much more! It does cost more than others, but it also gives a huge variety.
Knowledge Box Central

This is a really cool site where you can get some added extras to learn with! They don't offer a bundled program for preschoolers, but they have tons of resources to aid in their learning. And this way you can pick and choose what will work best for your child!
Knowledge Box Central offers something called lapbooks, which is a really cool concept for teaching. You'll find complete instructions to make a lap book for your child using specific colors and shape recognition to enhance their ability to retain the information they're learning.
Looking for a Faith-Based Option?
If you've checked out any of these programs, you'll noticed they all are either entirely secular, or have a secular option. I respect that people have different beliefs/approaches, and some may want to keep their faith taught separate, or not teach any at all!
So I wanted to honor the different needs of all my readers by separating lists. The way I see it is either you want faith to be part of your curriculum, or you don't. No reason to jumble them all up into one list!
With that in mind, if you DO want a faith-based curriculum, I found some amazing options for you as well. Check out my post highlighting the best Christian homeschool curriculum choices.
The Best Homeschool Curriculum for Preschoolers
Many programs seem to start at kindergarten, which can make finding the perfect one for your preschooler trickier. So I hope this list of the best homeschool curriculum for preschoolers has been helpful! Have a great upcoming school year, you got this!!
Pin for later